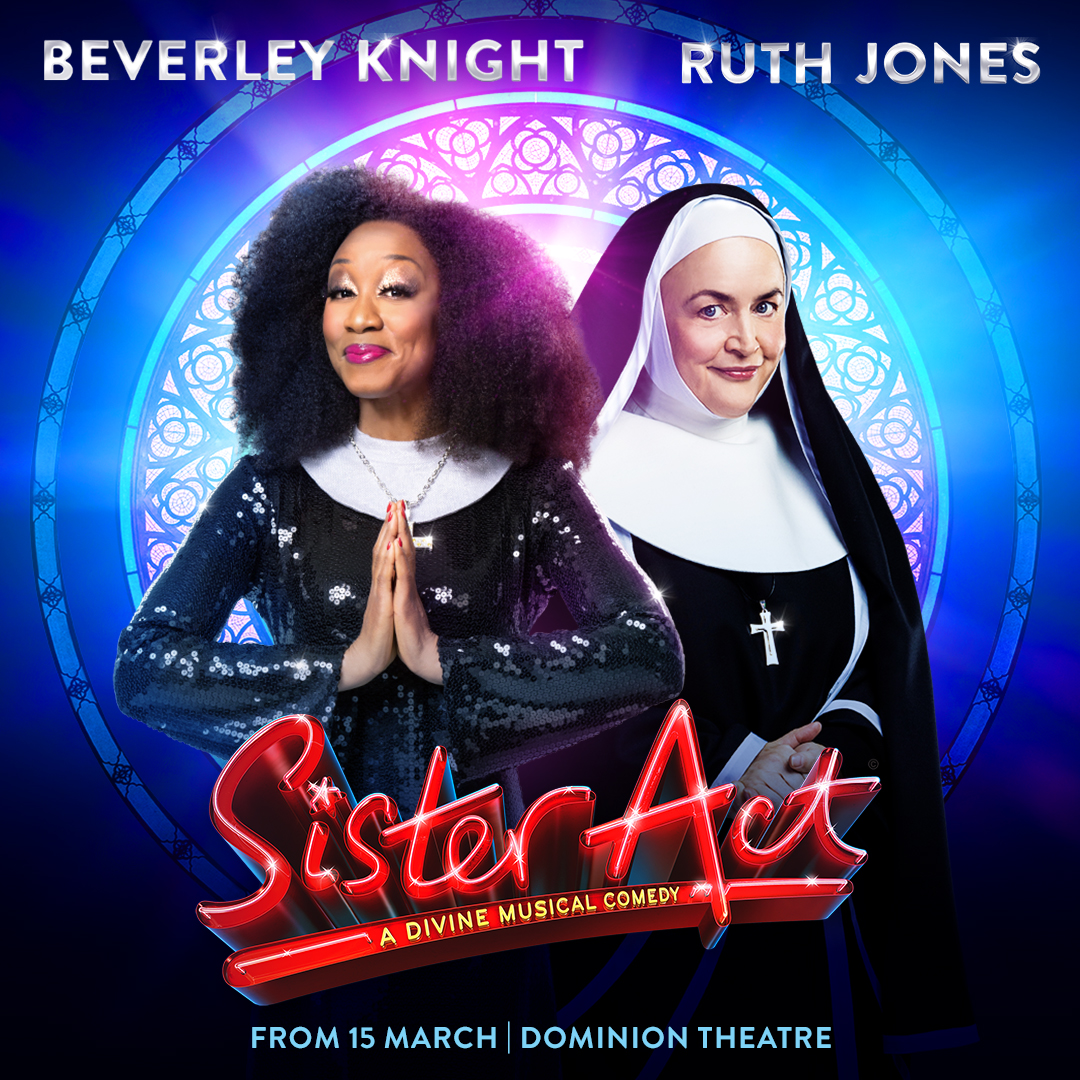 Call 0345 200 7982 to book directly from the theatre or Buy Tickets Online
From Official Tickets Agents
Booking from
Friday, 15 March 2024
Booking until
Saturday, 31 August 2024
Running time
2 hours 30 minutes (incl. interval)
Performance Times
| Mon | Tue | Wed | Thu | Fri | Sat | Sun |
| --- | --- | --- | --- | --- | --- | --- |
| - | - | 14:30 | - | - | 14:30 | - |
| 19:30 | 19:30 | 19:30 | 19:30 | 19:30 | 19:30 | - |
Audience Latest Reviews
Reviews Summary based on 19 reviews
General:
What to expect
Acting:
Music:
Costumes:
Story:
Lighting:
Recommendations
Anyone:
Families:
Teenagers:
Young Couples:
Theatregoers:
EXCELLENT
This was an excellent performance, especially Beverley Knight.
June, 28 Aug 2022
Great fun, excellent stage set
Great fun show, Beverley, Jennifer and Leslie were excellent.
Debbie, 28 Aug 2022
Sister Act fantastic
Absolutely brilliant show Beverly Knight sings effortlessly and amazing The whole cast fantastic Best show I've seen ever
Richard, 26 Aug 2022
AMAZING Beverley Knight and her incredible cast
Loved every part of the show. I'm a fan of Beverly, Jennifer and Lesley, the acting was brilliant and the singing gave me goose bumps!
Jean, 23 Aug 2022
Awesome
One of the best shows I have ever seen
Paul, 18 Aug 2022
Stunning performance
The singing was excellent and really enjoyed it.
Peter, 15 Aug 2022
A wonderful show but…
It's a fantastic show and the cast is amazing. The set is great and I like how the story has been adapted for the stage. However, the show is missing the original songs from the movie. It kind of makes the whole thing. The songs in the show are good but really, they couldn't get the copyright for one song or even so the same style of cover/remix of classic songs. That's my only complaint and it's a concern. A big cast is not sustainable. A great cast and a good show that I wish would do well.
Nathan, 14 Aug 2022
very enjoyable
the show itself was excellent. The only criticism was entering the theater. We had to empty out a flask of water before being allowed in. My daughter who saw the show a few days before had not such problem.
JOHN, 09 Aug 2022
must see
absolutely brilliant
Lesley, 09 Aug 2022