Dominion Theatre Seating Plan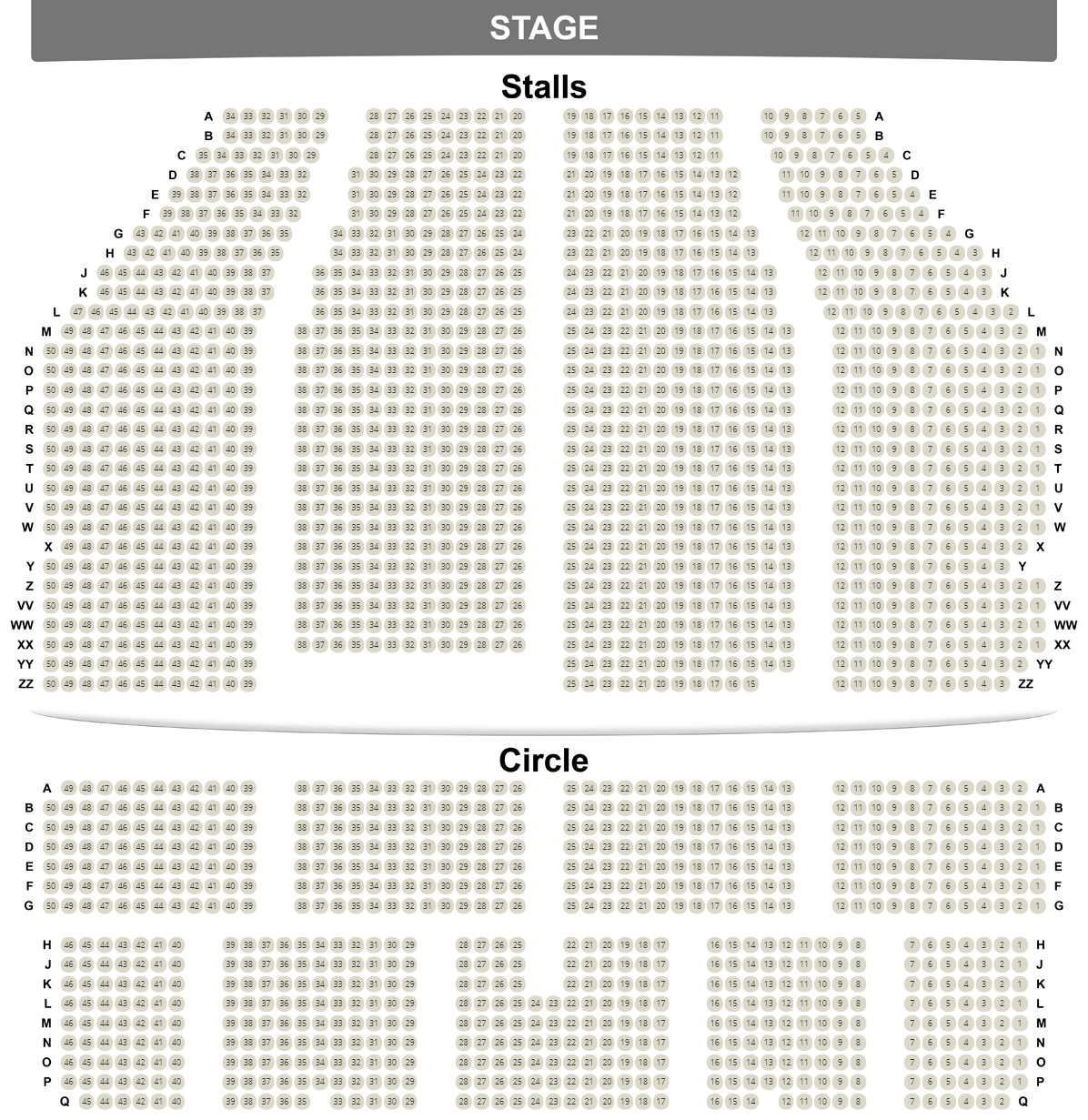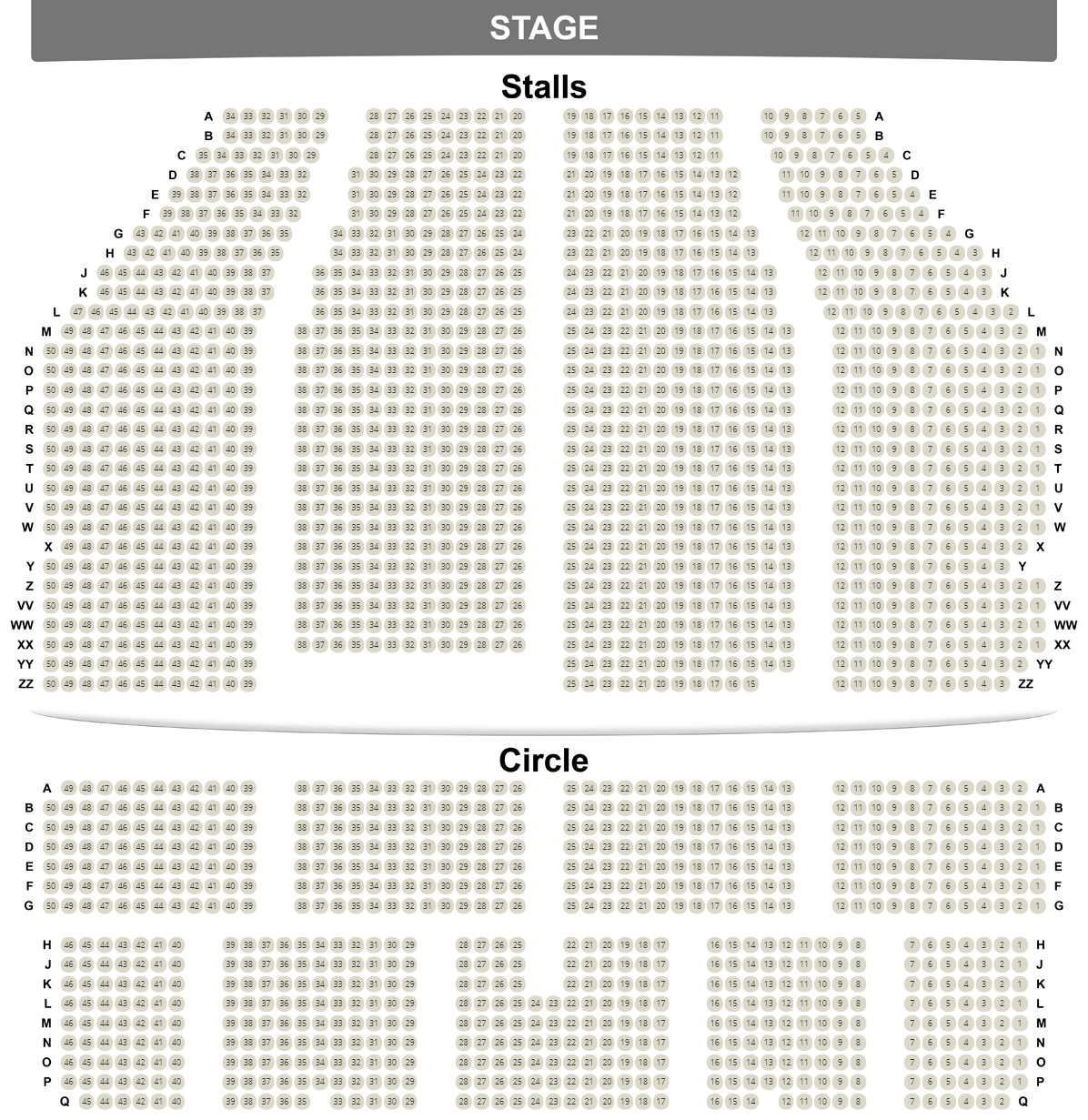 With over 2000 seats, the Dominion is one of the largest in London's West End. Much like the Apollo Victoria theatre, it was originally opened as a mega-cinema in the 1930s, so sightlines have been well considered – although because it's such a vast auditorium, seats at the back can be feel a long way from the action on stage. The interior of the theatre has retained its Art Deco style, decked out in sumptuous reds and golds. The seats are spread across two large levels, the stalls with around 1400 seats and the circle with roughly 800. The best seats in the house can be found in the front and middle sections of both levels.
The stalls
The stalls are split into four long, narrow sections with aisles dividing them. The last five rows of the stalls are set incredibly far back from the stage and the overhang from the circle above significantly obstructs the view. However the further forward you get, the better the view. The stalls are comprised of 29 rows in total. The front six rows are very close to the front of the stage and due to the huge scale of the stage, you can miss some of the larger visual moments. The best, but also most expensive, seats can be found in the central section of the stalls.
The circle
The first few rows of this section offer brilliant views of the whole stage and let you take in the entire frame of the proscenium arch. The circle is divided into nine blocks, allowing for good access to all seats. The back five blocks of seats can feel isolated from the rest of the auditorium and should be avoided if possible. The last two rows in this section have safety rails that can obstruct your view to the stage. The theatre advises adults under 1.6m tall should not book these seats, for whom the handrails are particularly obstructive.
Buy Tickets Online


From Official Tickets Agents